A couple years ago, my sister asked for a Notre Dame blanket for Christmas - it's by far the most painful afghan I've ever done! Not in terms of difficulty mind you (I charted it myself, but used the interlocking ND symbol), but as a Michigan fan... *PAIN* *FUL*. The only thing worse would've been if she'd asked me for a Michigan State afghan *snerk*
Today, after off and on nagging/reminding for months, she finally sent me pics: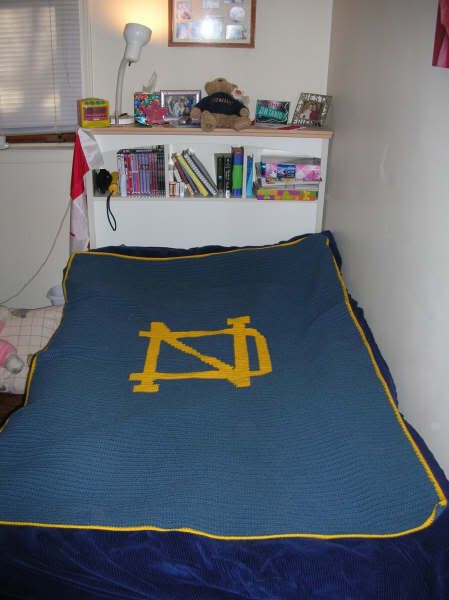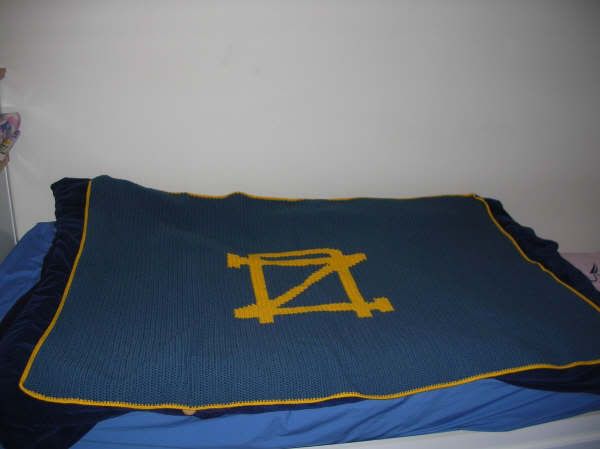 In other news, I'm counting down to the Olympics - both the 'real' one and the Knitting Olympics ;) If someone could show me how to put buttons on the sidebar I'd really appreciate it... though my sidebar seems to always end up below my entries in this format *sigh* I know I picked the style where the sidebar is actually on the side, why doesn't it show up that way?